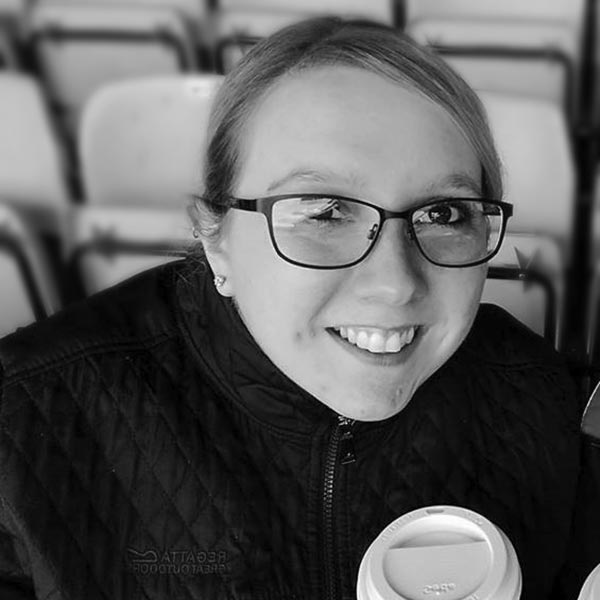 Hi I'm Hannah,
Exports/Accounts/Sales
Hannah will almost always be the person who answers the phone first and we always have clients commenting on her brilliant phone manner is. Her role is a mixture of client support and administration.
Role in Webnetism
I work in the accounts office and am also first port of call on the telephones. My jobs include invoicing, banking and other day to day tasks.
Specialty and Experience
I have a degree in Journalism and creative writing, shorthand 90wpm and an A level in Law. Working here for just under 10 years is the best form of any experience i could have gained and, my skill set has broadened dramatically over that time. No qualification can give you the hands on experience of a real life job.
What I like to get up to in my spare time
I am a massive Cheltenham Town fan, football fan in general; nothing brings people together like football does. I also love horse racing, particularly Jump. I'm a big soap lover, and a massive fan of Friends, the best comedy ever written. Music is another of my passions and I regret not appearing on Michael Barrymore's My Kind of Music in my younger days. I would have smashed it!
Ready to talk?
Impressed by what you have seen, want to know more? Perhaps you would like to meet in person... coffee is on us!
Get in touch