The scam…
For a business to be successful, your website not only needs to have a great web design, but the site should also be working hard for them creating new sales leads.
One very common and expected method is a "contact form" or a "call back" service.
So when that "registered interest" appears in your email inbox or leads dashboard, you naturally jump straight on the phone not wanting to miss a potential sale. But have you ever stopped and considered what number you are calling?
There seems to be a growing trend of companies being scammed by 070 XXX and 076 XXX telephone numbers. These are legitimate "forwarding" numbers that are currently being abused by scammers who fill in call back request forms online using them.
To the unsuspecting recipient these can look like ordinary mobile phone numbers. They are also often set up with answer machine messages. So you call it, leave a message and if you have good practices in place you'll no doubt keep trying everyday for another week or so. Blissfully unaware of the potential £1.50 connection charge and up to £1.50 per minute you're clocking up on your phone bill!
Just imagine how much these scammers can make from a thriving online company with a large telesales operation or call centre, responding meticulously to every enquiry submitted!
How to avoid being ripped off
When dealing with sales leads or website queries, try to look out for these numbers and do a bit more research before calling back.
If your company is B2B rather than B2C then it may be harder to distinguish the genuine enquiries as there may well be valid reasons for companies to use any of these contact numbers. If in doubt, always Google the number or, perhaps in the first instance, reply via email.
If you definitely don't want to receive enquiries from these numbers then get in touch, we can add validation to your website contact and enquiry forms that prevents these numbers from being submitted in the first place.
Sometimes the scammers use automated attacks to fill in contact forms and request hundreds of call backs with different names and numbers. The most common and effective way of preventing this is by adding a CAPTCHA form (below) to your website.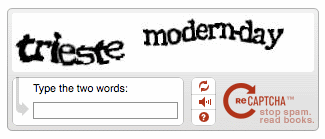 So what are these numbers?
070 numbers - 070 are personal "redirect" numbers. There are legitimate uses for them for example, someone self employed and working from home may wish to keep their number private and set up one of these redirects. They can cost as little as 10p per minute but there's no way of knowing. Often free-ads papers or classifieds sites can use these numbers, masking the private number of the seller but offering a valid way for buyers to get in touch.
But if your business is connecting direct to consumers, it's unlikely that these numbers will genuinely get you in touch with a real life, potential customer.
076 numbers - 076 are "Radiopaging" numbers, "Radio paging continues to play an important role in mission-critical environments and those where the use of mobile cellular communications is impractical or forbidden" such as hospitals. So again, calling this 076 number is not likely to get you directly in touch with a consumer.
07744 and 07755 numbers - 07744 and 07755 numbers also appear to be reported as 'premium' but according to a list of allocated numbers available from Ofcom they are recorded as 'Mobile Services' the same as any other mobile phone number. The only difference is they belong to company called 'Core Communication Services Ltd' rather than them main well known communications providers; Orange, EE Limited ( TM), Telefonica UK Limited, Vodafone Uk Ltd, Hutchison 3G UK Ltd etc.
The list of Personal Numbering, Radiopaging & Mobile Service numbers can be downloaded from Ofcom https://www.ofcom.org.uk/static/numbering/s7.xls
Other paid for service 0845, 0870, (0844 2 to 0844 9) and (0871 2 to 0871 9) and premium rate numbers exist 090, 091, 098 but these are more obvious and already widely known about, if you get an enquiry from one of these numbers you need to decide if you think there's real business on the end of it or not?
For more information about phone numbers, their uses and charges or to report misuse of a phone number please visit https://www.ofcom.org.uk/.