5 benefits to having a custom CMS for your business website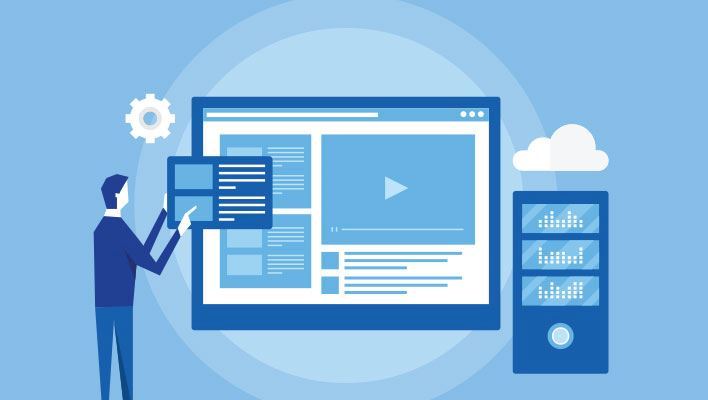 A custom content management system is a web application that has been developed to provide specific functions unique to your business. This can include storing data, memberships, events, online shops, client facing reporting software and much more. Most content management systems have some learning involved, with off-the-shelf solutions generally there is a need for extending or hiring third party developers, to develop the standard system further or paying for third-party plugins. This can become more costly and time consuming as your website needs are growing and you may need to hire experts for the CMS you choose to help develop or maintain the system.
Our expert team of developers have designed and built our own CMS platform called CMS:42. We can develop CMS:42 to be as unique as your business, making it intuitive to use and designed to work in harmony with you.
1. Custom functionality
CMS:42 from Webnetism can be built to perform complicated tasks that suit your businesses specific requirements. This could be moving your office administration to automated online tasks. For example; handling memberships or events, customising products with a library of artwork or handling large amounts of data with scheduled email reporting. Our experienced in-house developers are here to discuss your requirements and can develop CMS:42 as your business changes over time.
2. Custom look and feel
We can customise CMS:42 to fit your bespoke needs for your business. This includes client facing areas of your website or the back end dashboard. Every aspect of CMS:42 can be bespoke to your unique business. With no unnecessary features, this will remove the confusion that usually comes with using a CMS, but instead your team find using CMS:42 a breeze as it is designed to improve the user experience.
3. Security
Popular off the shelf CMS systems can have security holes that can leave your website and its data open to attack from hackers. The more popular the CMS, the more likely it is to be a target of attack. Data could potentially be stolen and your website could be completely compromised. Third party plugins can be written and supplied by anyone and they are not always made with best coding practises or kept up to date. The CMS:42 ecommerce shop has been proven to securely process hundreds of thousands of pounds in revenue for our clients through sales.
4. Ease of use
Our bespoke CMS:42 content management system has been made with accessibility and ease of use in mind. We understand that user experience is very important to giving our clients the best experience we can. Our system can also be extended to suit your specific requirements to help productivity.
5. Updates
CMS:42 is constantly updated to ensure it runs fast and secure. We thrive on the latest tech and advancements and are constantly reviewing the CMS while adding new features.
Get in touch to discuss what Webnetism can do for you
CMS:42 from Webnetism has been developed for over 12 years. We have a team of in house developers and IT technicians based in Cheltenham and we run our own website hosting data centre from the same location in Cheltenham, UK.
Give us a call on 01452 855 558 or email us for a chat.