How to appear on Featured Snippets
Having your landing page featured on Google search also creates brand awareness and makes your brand appear at the top of the organic search and with the answer box highlighting the text - this makes your result stand out even further. Being shown on top of the page with featured snippets also increases the potential for higher traffic and increased conversions for your website.

In order to appear on featured snippets, the content must be structured in a user friendly way, rather than focusing on keywords for ranking. Google added featured snippets for one reason ´- the aim; to answer the question as effectively and clearly as possible. For instance this could be a simple answer which is straightforward along with examples to create more context. When creating this however, don't forget common SEO methods and make sure to structure your headers, meta descriptions and page titles.
Below is an example of a featured snippet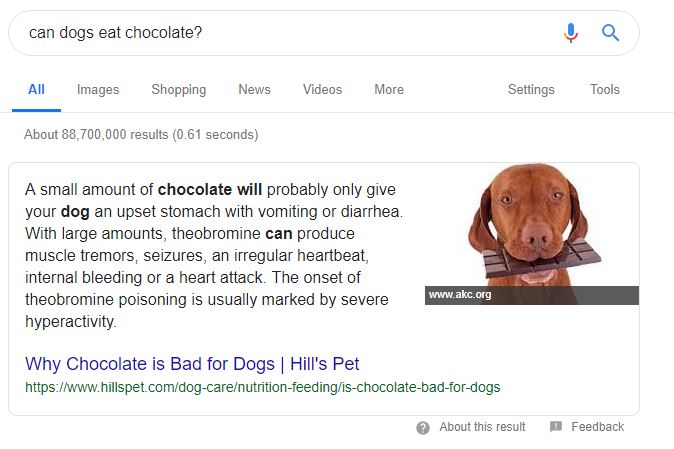 What's your SEO strategy for your business? At Webnetism we can help you create a bespoke SEO strategy tailored to your needs.

April Offer - Receive a Free SEO Audit