And here you go, a page of dog images. But did you know you can search images without typing a search term or description?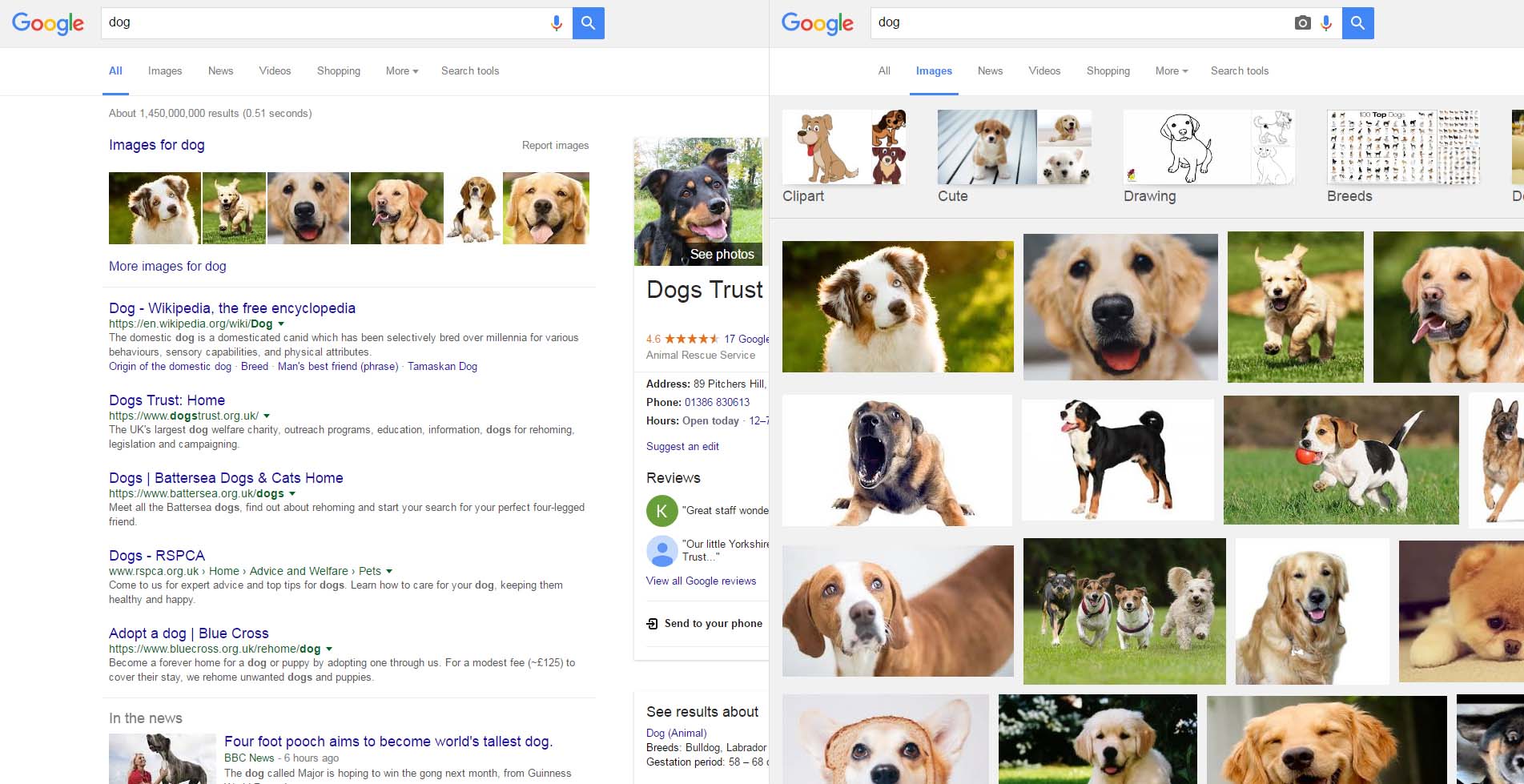 How to use reverse image search?
It's a search engine feature which allows you to use an image as your search query instead of classic, text string to find related images from all around the web. Google image search take the use of this complex technology, allowing people to search for similarly looking images by either uploading an image directly from your local computer or by inserting the image URL. Once the image is submitted, advanced procedures kick-in, listing numerous similar looking images from all over the web. Note: Search engines such as; Bing and Yahoo also utilise this reverse image search technology, so it's not a Google exclusive feature. As you might already know, Google seach is one of the most widely used search engine in the world and beacause many of users are familiar with it, we'll use it as an example.
How to use Google reverse image search?
Step 1 - Navigate to Google image search screen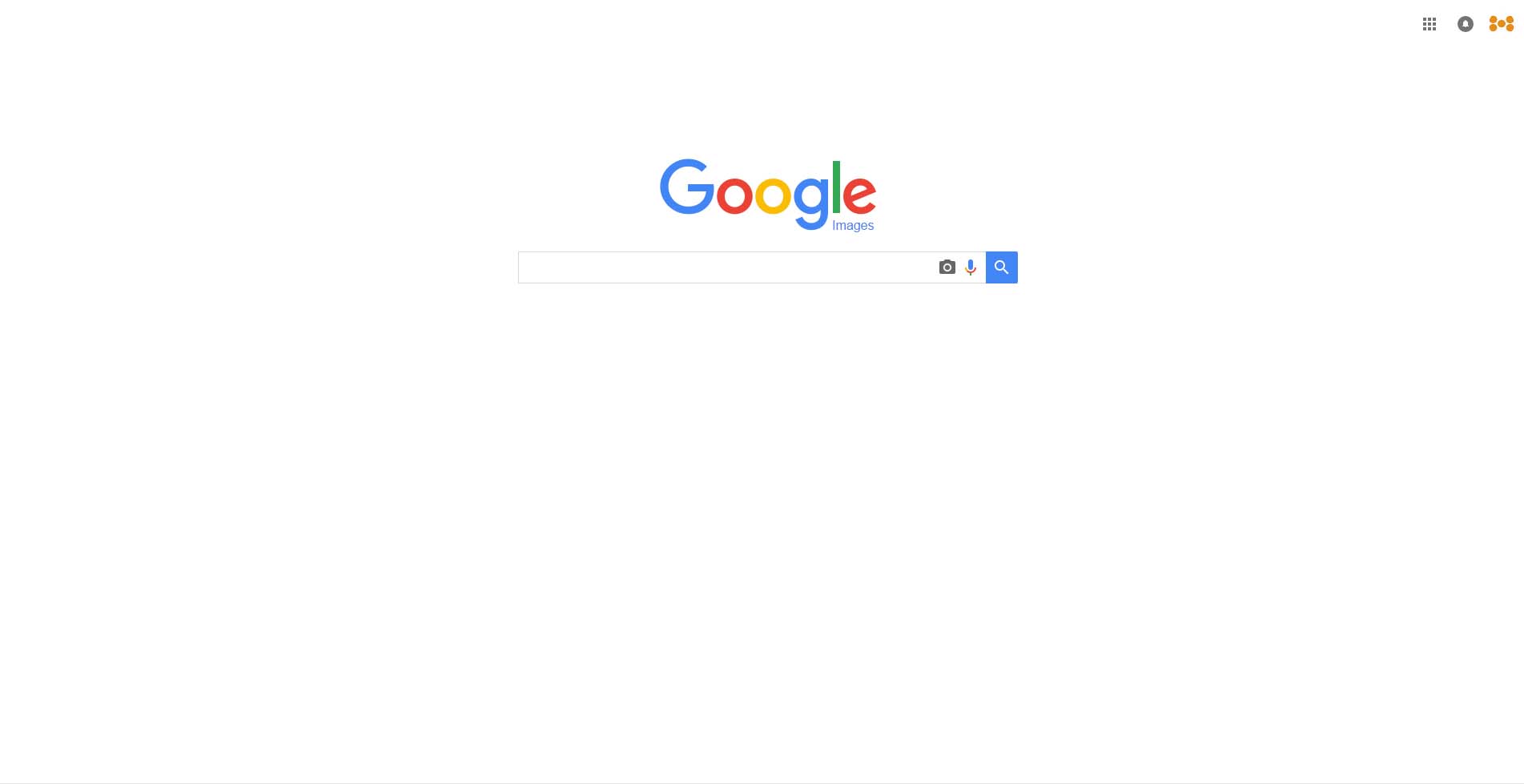 Step 2 - Click the camera icon
Below you can see the "camera icon" higlighted with an Webnetism orage circle around it.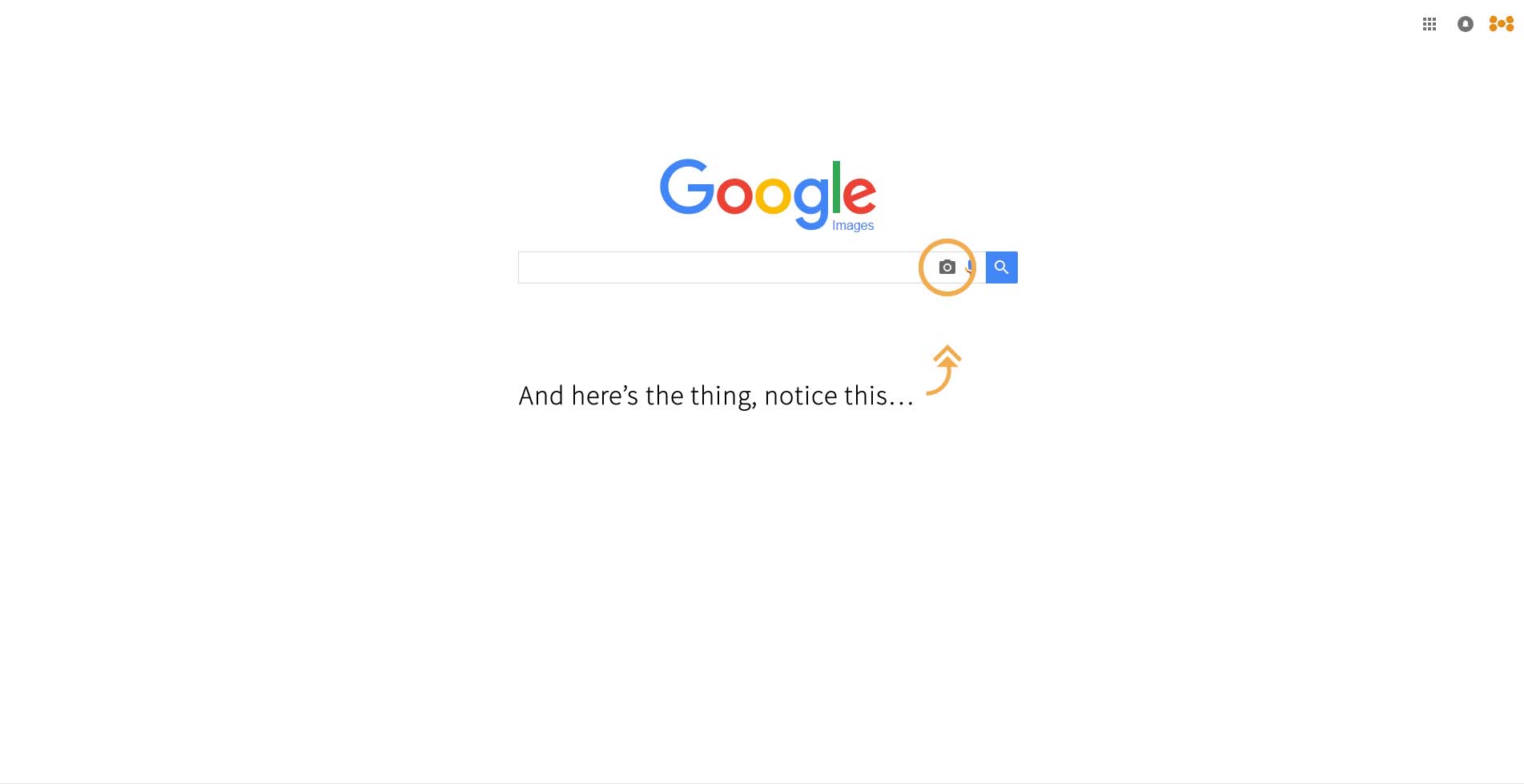 Step 3 - Search by URL or upload an image
Let's go with upload, so I browse my photos and find a picture of a dog saved on my harddrive. Not just any dog though, this is Ned, a rescue puppy I fostered a little while ago.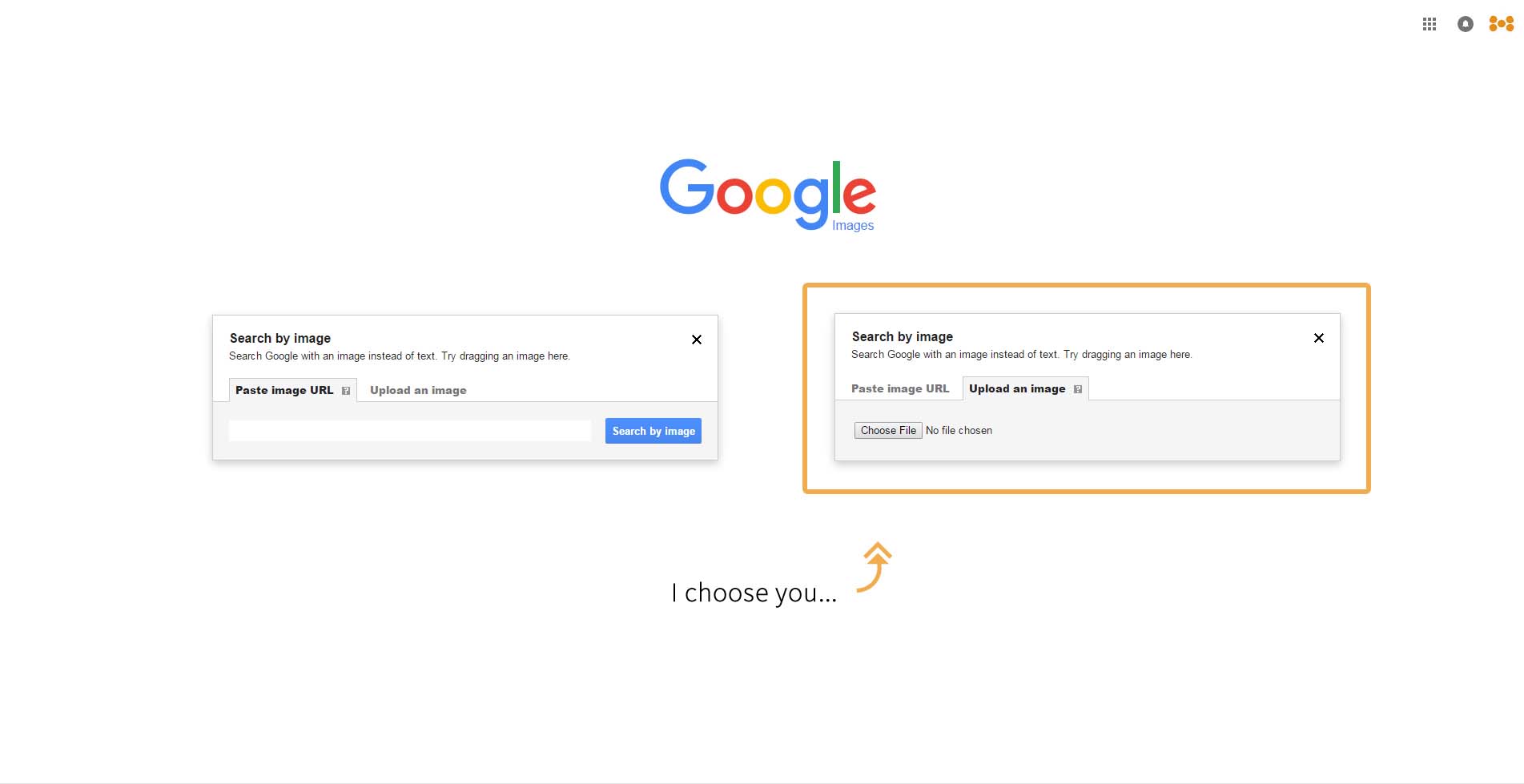 Step 4 - Reverse image search results
Finally, below you can see the reserve image search results....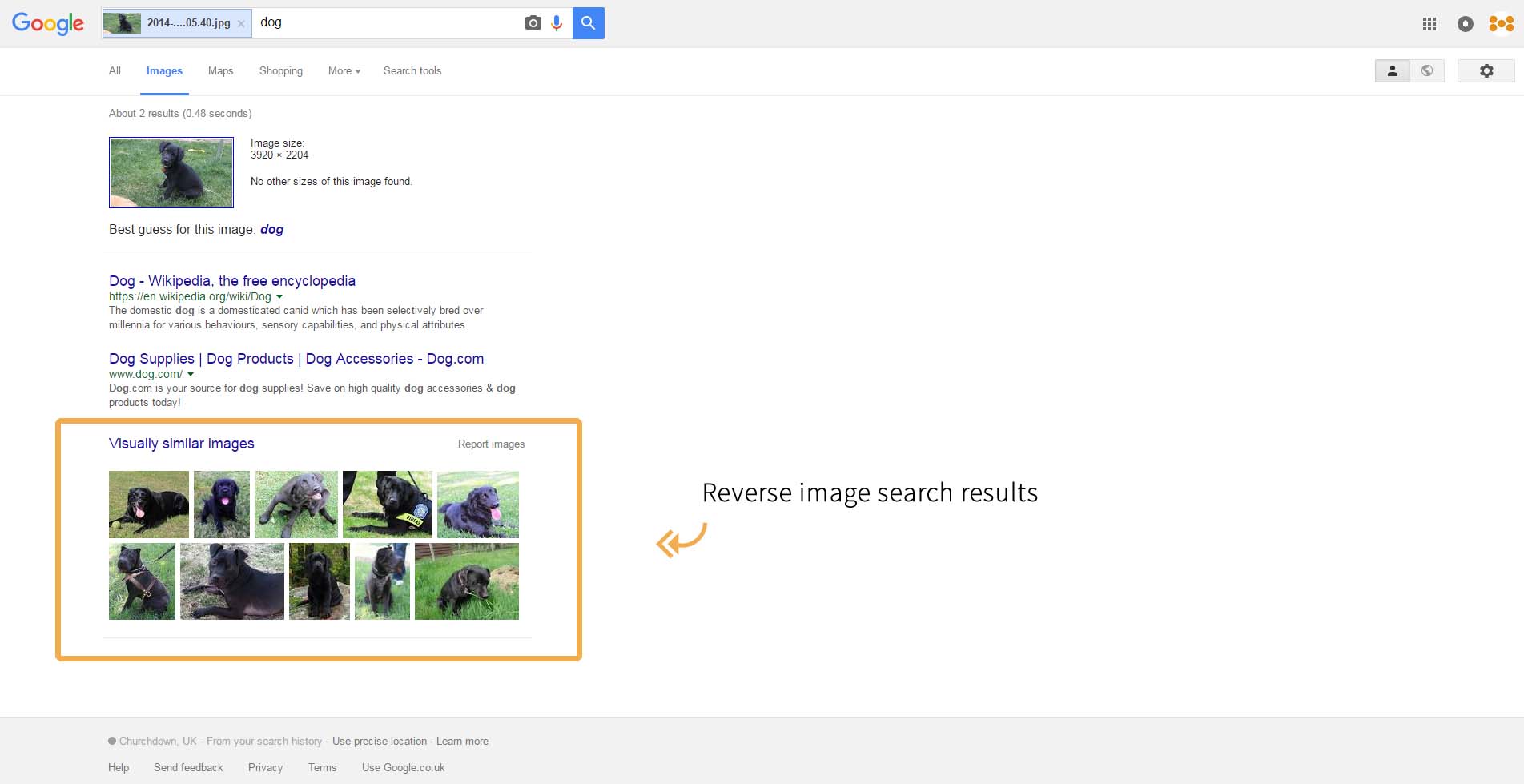 Verdict
Now on this occasion Google didn't find my Ned photo, but that's because I've never published it on the internet. If I had, there may have been a chance it could have matched the actual image and taken me to the page where Ned was displayed.
The results returned show some relevant web pages; the Wikipedia entry for dog and a Dog supplies website. But also a selection of pictures of dogs that Google thinks look a bit like little Ned.
By clicking on the link visually similar images you will get the full image results for similar pictures, lots of black dogs on grass.
So want to try it, here's a fun test, find a random image on the internet, right click and save a copy. Now repeat the image based search by uploading the image you've just saved and see if Google can find the original page you took the image from.
Have fun, and hope you'd learnt something new today.