Local SEO optimisation
What is Local SEO?
Local SEO means that your website appears in the top positions on search engines such as Google, Yahoo and Bing and that these particular searches are matches with your location/area/city. The focus is on optimising a website to suit a user's location and need.
For instance, if you type in 'plumbers in Cheltenham' within the search engine you will see the below results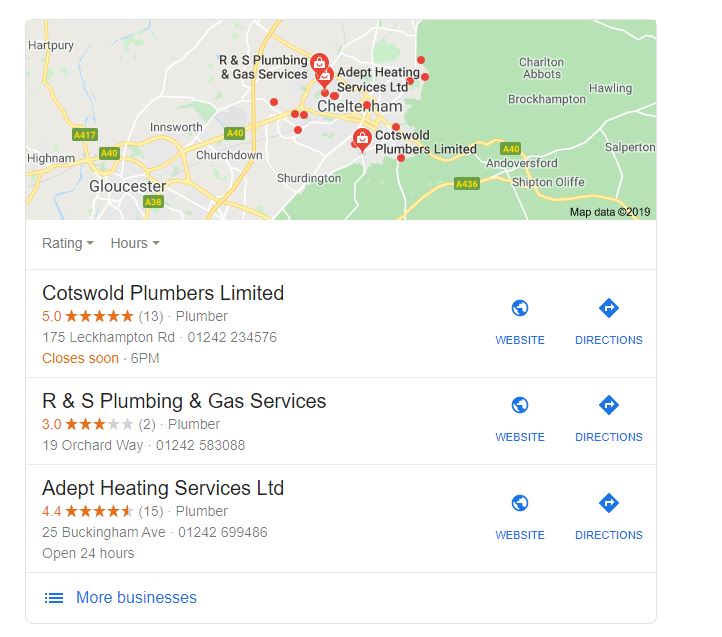 This would indicate to Google that the user is after a plumber based in Cheltenham and will therefore shop the top results of businesses that are working within this area.
So how does this work? Let's look at another example
When you type in 'Car dealers in London' the search engine provides a list of car dealers that have a physical business within the area which in this case is London.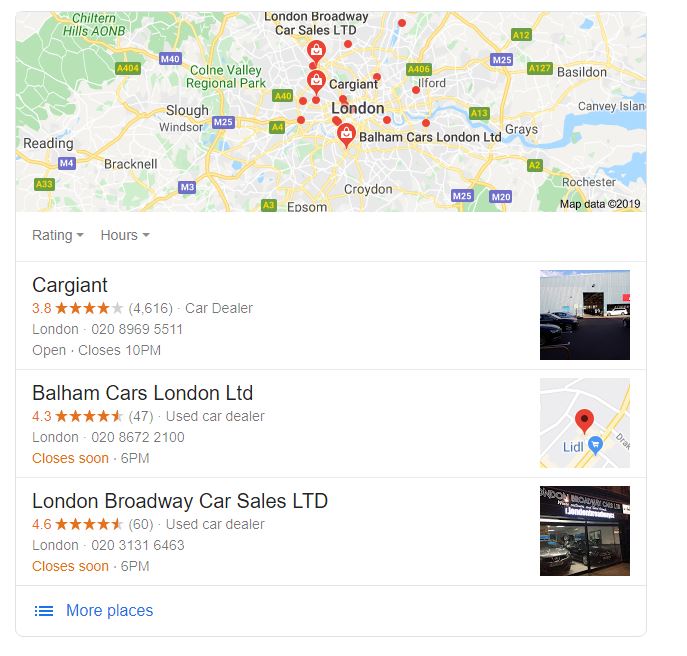 Another example, when typing into search engines 'Chinese restaurants in Birmingham' you will see the below results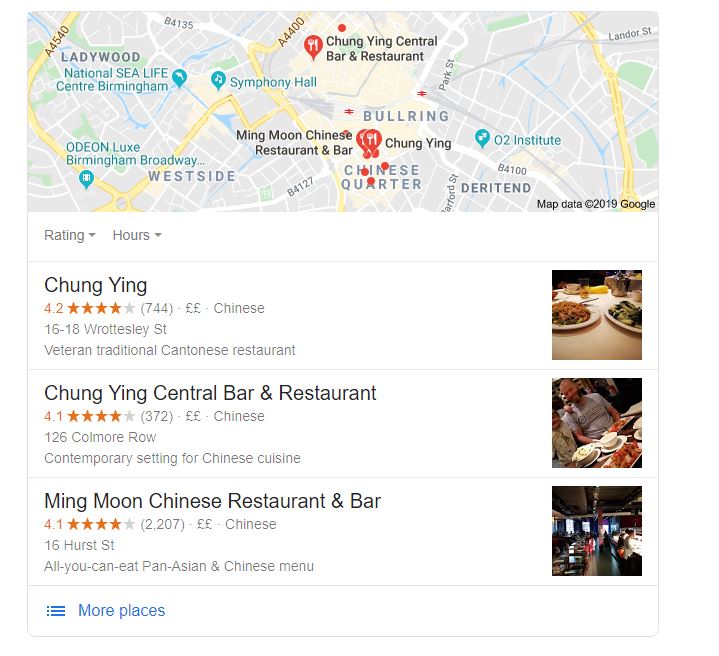 Again search engines will show users the top results on Google. These companies will have to prove that they deserve to be ranked on the top positions within the search engines. Google is very careful of the businesses that it lists on the top in the local search results box. Since these businesses will most likely receive more traffic and click through rates (CTR).
The idea with local SEO is to make it easier for a user to find a business whether it is a telephone number or a business address in a particular area, in case a visit or phone call is necessary.
Who needs local SEO?
It seems very obvious that every business that has a physical address and are located in a specific area would need local SEO. Perhaps you own a hairdressing saloon, car garage or a restaurant? Then you will need a website that is optimised for local SEO. Nowadays potential customers are browsing the internet before they might even visit and if your website can't be found - then sales and traffic are something your competitors are thriving on instead.
What are the benefits of local SEO?
The benefits of local SEO are that it gives smaller businesses a chance to rank higher in the search engine results page (SERPS). Since appearing in Google's local results and even Google maps means that businesses are more likely to receive more traffic to the site than websites that don't appear in the local results.
More traffic also means more conversions. Especially as users who are searching for local services are more targeted.
Local search is good for brand awareness and brand visibility. More people will be aware of your business within your local area and this will also raise the awareness of the company.