Multi-site, multilingual CMS system controls eight responsive websites...
Our Cheltenham web design and development team have been working on several new sites for G4S Technology and their partners. This week we launched three of the new responsive websites with a further five websites set to go live early next month using the same multi-site and multilingual CMS. At present only the home pages are fully responsive as the templates for the internal pages will be updated by the client within the CMS.
The all new internal templates will allow G4S to have a lot more control over their content areas allowing a much better user interface and journey.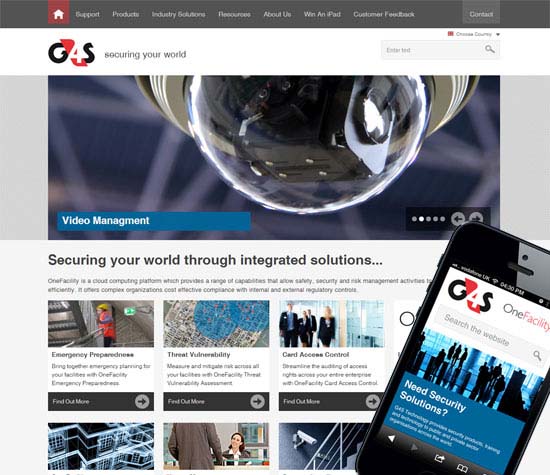 Contact us about multilingual CMS solutions