It's now more than ever that the customer experience is going to come under scrutiny.
No one knows yet if after all this everything will go back the way it was, but I suspect some elements of what now seems to be the new normal will remain in place. People that previously may have shied away from online shopping may have now discovered (due to no alternative) the benefits and ease of shopping online and home delivery.
One thing that has been fairly obvious though is the efforts various online outlets have taken to gain (and retain) your business. I've seen an increase in email marketing but the emails that are coming through are well thought about, with clear positive messages explaining perhaps reduced opening hours, but also offering deals and savings or companies that previously charged are now offering free delivery or other incentives.
But that might just be a temporary reaction to the market. The longer-term effects are going to be ruled by those little 'snippets' that make consumers online interactions that little bit quicker or easier.
We don't "need" things to be quick and easy right now, it's not like we don't have the time, but rather we don't want the stress. When it seems like the world is falling apart around us, we need tasks like shopping to be pleasurable. Whether it's the essential grocery shop or a non-essential 'new pair of jeans' we need that feeling of security and comfort more than ever.
The Amazon Effect
Amazon for years now has been the market leader for online customer experience. I often find when discussing website projects with clients they ask, "how do Amazon do it?". And it's fair to say the likes of Amazon and other market leaders have shaped the expectations of the website savvy shopper. When Amazon introduce a new feature, it has a direct effect on consumers expectations. So, when that consumer goes from Amazon to another website the comparison can be less than positive … "The Amazon Effect".
One-click checkout and next day (even same-day) delivery are just a couple ways Amazon make life super easy for their customers. And it's some of these features that will be setting the standard your customers may come to expect.
One thing that makes life easier for many is the use of their phone. I mean seriously, who even bothers with home computer these days. You're sitting on the sofa half watching a film you've seen a dozen times whilst reaching for your phone to do a bit of browsing for things you didn't even know you needed.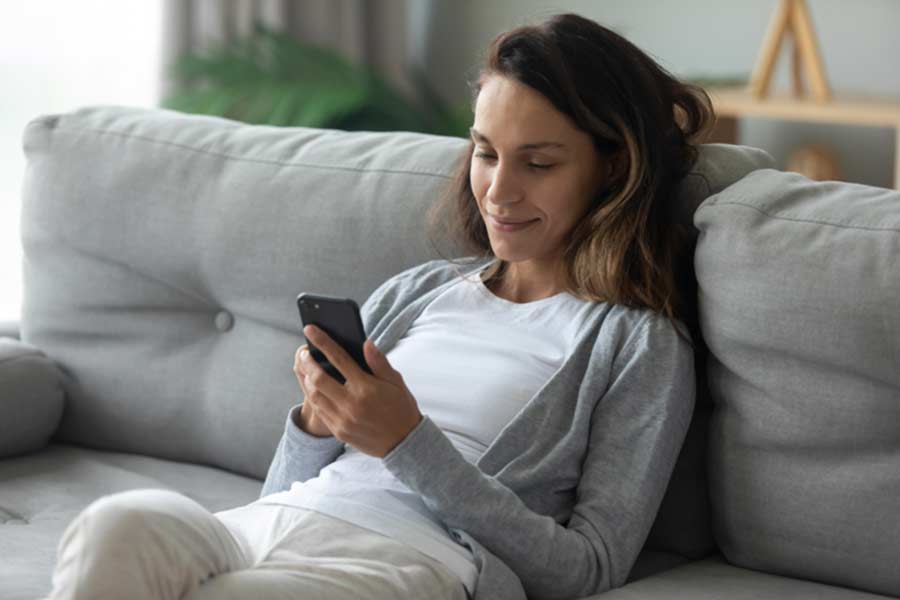 And you may notice that many of the larger outlets also have their own App. Whilst their website may be fully mobile responsive sometimes it's just easier to navigate an App and the serious contenders know this. Not just Amazon and eBay but John Lewis, Marks & Spencer, Next, Tesco and Aldi to name a few all have dedicated phone Apps.
Unfortunately, there aren't many businesses out there with the Amazon budget but that doesn't mean you can't offer your customers the same level of service.

Here's a list of things you could do to give your customers a more pleasurable shopping experience.
Featured products – frequently changing your homepage with seasonal or topical products will keep your website up to date and engaging. Or why not take it to the next level by showing customers products that are relevant to them based on their previous shopping habits.
Third party or Social logins – Google, Facebook etc. registering for new website can be a pain, filling in all that basic data that you've entered over and over in various places. Some websites offer linked logins to share that basic data removing the need to 'register'. And when done on a phone where you already have your login linked to fingerprint ID registering for a new website can be as simple as placing your thumb on the home button.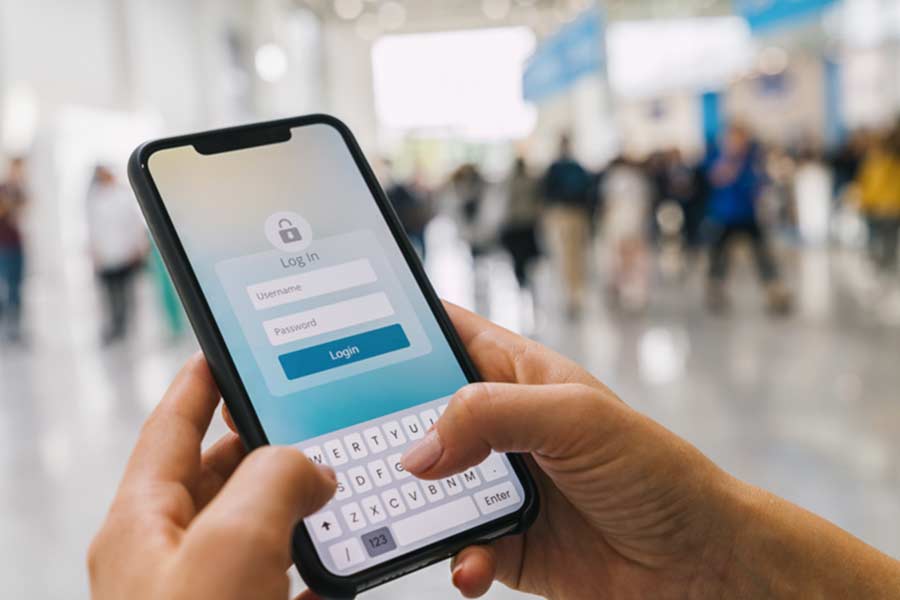 Guest checkout – if Social logins aren't for you (or maybe as well as) having a guest checkout option can help consumers feel like they're checking out quicker. Essentially you still have to collect all of the same information, like address if you're going to be delivering, but the customer doesn't feel like they've registered for a website they think at the time they won't use again. At the end you can give them the choice to add a password and save their account.
Addresses books – by allowing customers to save multiple addresses and naming them for easy identification means getting your delivery shipped to an address other than your home is just a click. Whilst typically this might be home or work, it's more likely now to be a direct delivery to your mum or aunty Jean.
Saved payments – allowing customers to store card details sounds a bit risky, especially for smaller companies, but you don't actually store card details in your database. These systems just send an encrypted token to your payment gateway.

PayPal, Apple Pay or Google Wallet – the next step from saved cards is integration with a payment system the consumer may already be using.
Retained login – not ideal on shared computers and can raise security concerns but from the consumers point of view if they understand those concerns and decide to stay logged in it's certainly makes their shopping experience more seamless.
One-click checkout – with the above logins and payment systems in place, combined with stored addresses the checkout process can be much quicker and less of a chore for the customer.
Basket retention – customers often procrastinate over purchases, particularly higher cost items, adding to the basket while they go away from the site and either do research and look at reviews or potentially try and find the same item cheaper elsewhere. Sending an email reminding the customer of their abandoned basket, if timed right is a great way to help customers complete their purchase. Some companies chose to offer a promotion at this time.
Subscriptions purchases – some consumables are regular repeat purchases, pet food, coffee pods, washing products, printer inks etc. allowing customers to 'set and forget' repeat purchase is a great feature for the customer and a brilliant customer retention tool for you.
Customers also bought – upselling couldn't be easier by linking products. When the customer is looking at printers - show them ink and paper, coffee machines – show them pod refills, kettles – show them the matching toaster.
Compare items – comparing similar products in an easy to read table will help customers decide which item to purchase.
Advanced filtering – allowing customers to filter their results helps them to better home in on the products they want, whether a particular brand, colour or technical feature, this saved them time and frustration when purchasing.
Targeted Email marketing – when done right marketing emails can really help to bring customers back to your online shop. Having topical content and making suggestions based on previous purchases history can make the customer feel like you're helping them not just nagging them to spend more.
Product reviews – these do more than just rate an item; they help build a sense of community among shoppers. They also help you as shop keeper to review your stock, why would you want to continue selling a product that continues to get poor customer reviews.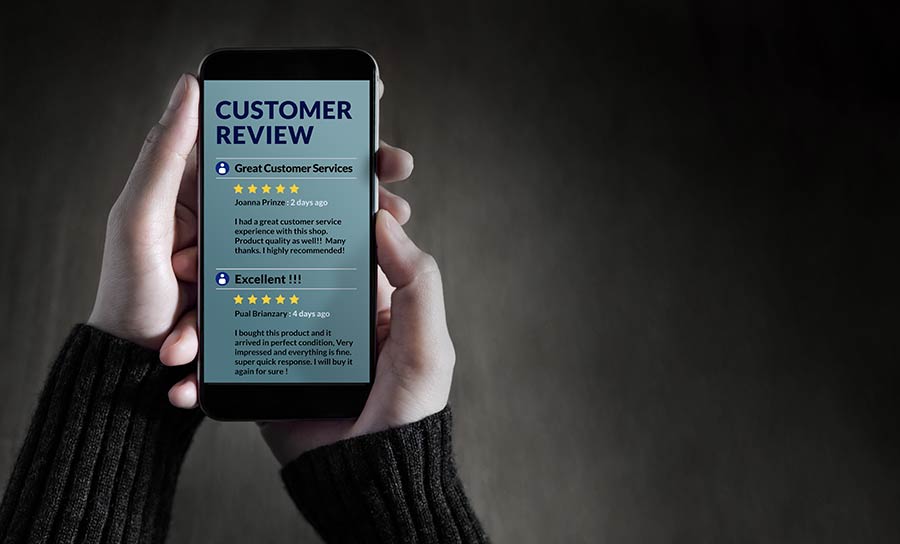 Easy returns and after sales – ideally you don't want customers to return their products but sometimes it's needed. Making this process as convenient as possible will strengthen the relationship with the customer. Look after them when they need your help and they will come back. Creating returns labels from order history for the customer to print off at home and offering courier collection is the pinnacle of great aftersales.
Native Apps – whether Android, iOS or both, it's seriously worth considering having an App as well as your responsive website.
If you'd like to offer your customers a touch of the Amazon Experience, then please get in touch to see how we might be able to help you retain customers, increase sales and improve customer service.