What is Remarketing?
Remarketing shows Ads to users on other websites after they have visited and interacted with your website, these are also known as "stalker adverts". This feature places cookies on browsers using a special tracking code and can be a very useful part of a PPC campaign. The purpose of using remarketing is to target people who have already visited you website and shown an interest for your products and services. It is more likely that people who have visited your website would go ahead with your chosen conversion goal. Get in touch today to learn more on how we can improve your conversion rates and help with your PPC campaigns.
Remarketing involves using technology such as marketing tags and tracking pixels in order to deliver personalised ads to visitors with a simple aim – remind and convert.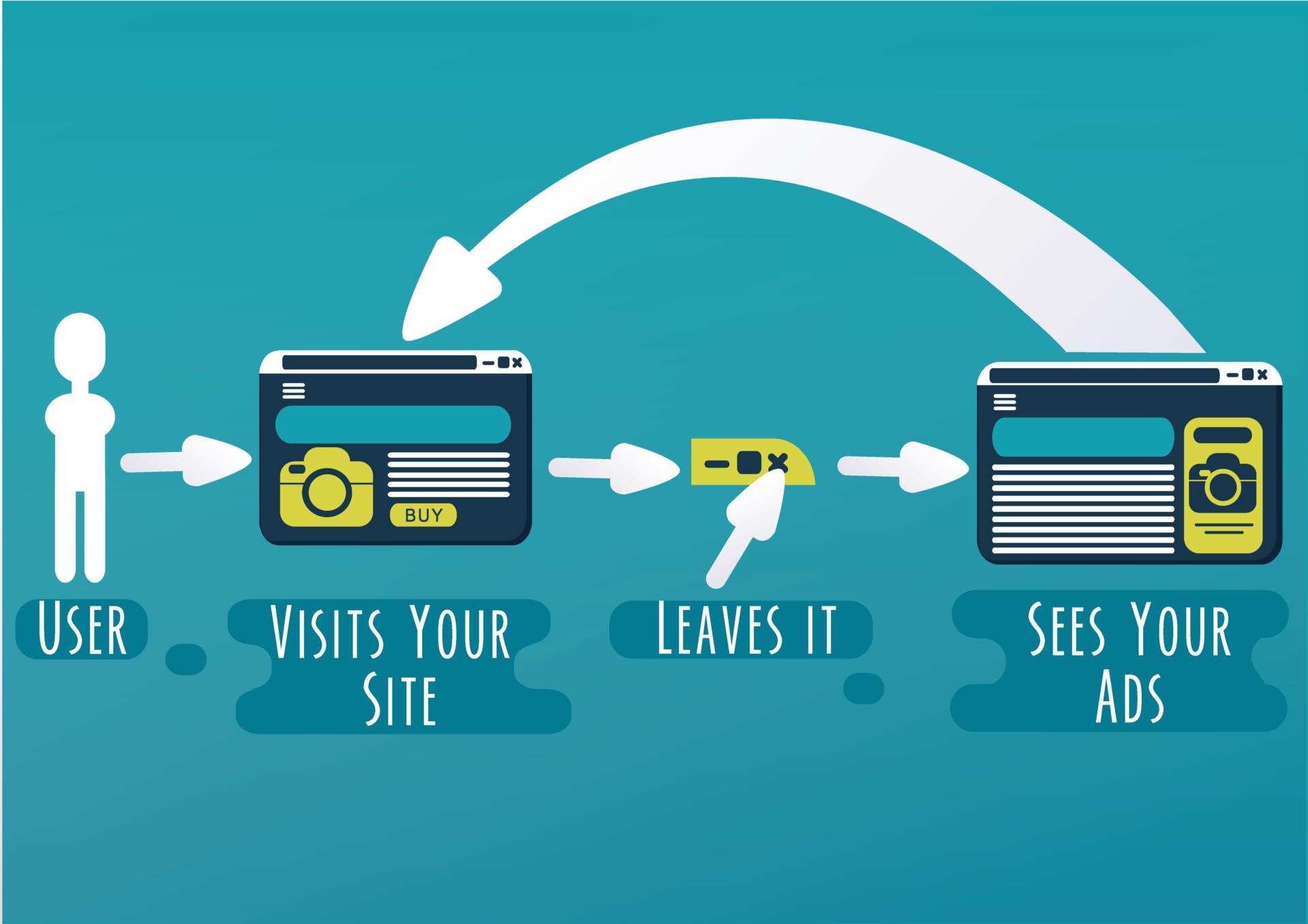 How Remarketing can help Increase Conversion Rates
In a study undertaken by Marketo, it was found that 96% of website visitors are not ready to proceed to purchase. These visitors might not have been ready to convert yet and that is why remarketing is a great way to target these visitors and remind them to make a purchase and consequently help to increase brand awareness. If this can be done, then voila you can increase conversions.
Remarketing can have a huge impact on your conversation rates depending on how targeted your audience list is and the campaign types.
Different types of Remarketing Campaigns
There are numerous different types of remarketing, these are listed below;
Standard Remarketing
This allows you to display your ads to previous visitors when they visit your website and apps on the Display Network. Standard remarketing is also targeting visitors who use Google search engines to find similar products or services that you offer.
Dynamic Remarketing
This feature displays ads to previous visitors that have browsed your product and services on your website.
For instance an ecommerce website can use dynamic ads to display the product(s) a visitor placed in the shopping basket to remind them of the item or even offer a discount to proceed to purchase.
Remarketing lists for Search Ads
This feature enables you to target visitors on the Search Network. This can be targeted and customised when visitors search on Google and search partner sites. This means you can tailor your bids and ads to previous visitors. This type of remarketing ads are aimed for visitors who viewed your products and services on your website and then typed in similar solutions on Google search. There are different strategies to obtain for this type of remarking. An example would be to increase your bid for specific keywords for previous visitors within the last month.
Get in touch
today to see how we can help you set up a remarketing strategy tailored for your needs.
Video Remarketing
This feature enables you to display ads to visitors who have viewed your videos or YouTube channel. These ads can be displayed on YouTube, websites and display network videos.
For instance video remarketing can be displayed on ads at the beginning of a YouTube video or in-between when viewers are watching videos. This is usually when the (skip the ad) is being displayed after some time. Remarketing ads can also be displayed as video suggestions on the side margin.
Email Remarketing
This allows you to upload your customer details list onto AdWords and then displays ads if users are signed in to YouTube, Google or Gmail.
Remarketing ads will be displayed on various websites to users who have opened an email from you. Another feature of email remarketing is that it allows you to target follow up emails to convince and remind visitors to visit your website again. Using a strong CTA is recommended along with a well-designed email to capture attention.
Competitors Remarketing Ads?
Competitors Remarketing shows ads to users who are actively researching what products or services your competitors offer.
No matter what type of remarketing technique you chose, it is vital to have a proper segmentation. This will allow you to make personalised and targeted emails and ads that will have a higher chance to convert your visitor into a purchase and increase your conversion rate.